Dark Harbor House
by Tom DeMarco
"Brimming with high spirits and rollicking good humor. A delightful tale about what is surely paradise on earth – a summer in Maine."
           –Tess Gerritsen, author of Gravity

"A charming and amusing tale about the triumph of lighthearted goodness over the forces of darkness. Never has a young man's loss of innocence seemed so sweet and touching. Expecting from the title yet another grisly thriller, I was enchanted to discover a sunlit ruin of a summer mansion, full of quirky characters pursuing hilarious private obsessions. I missed this book whenever I had to put it down, and rushed to get back to it."
         – Lisa Alther, author of Kinflicks and Other Women
"Tom DeMarco is a wonderful storyteller. Don't miss this book."
           –From the review by Robin Lonski
On an island off the coast of Maine in the late 1940s:
For Liam Dwyer, collegian and would-be aesthete, the Forsythe's summer-long house party had intriguing possibilities. He had hopes it might turn out as a simple little love story, with himself and the lovely Laura as principals. Only nothing was ever simple with Laura. Nothing.
Recalling the lost splendor of an earlier age when the grand stone "cottages" of the rich and famous dotted Maine's coast, Dark Harbor House is an engaging comedy of manners whose quixotic and memorable characters come vividly to life.
Direct Order Links: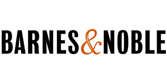 Dark Harbor House, a grand but tumble-down mansion off the Maine coast, is the scene of an endless summer house party in the late 1940s.   Colonel Forsythe and his wife Marjorie preside.  About half their guests are in their twenties, friends of their two college-age children, Clark (Amherst) and Sissy (Radcliffe).  
Among the collegians are Liam Dwyer (Cornell), Lizzie Gordon from Smith (or maybe it's Lizzie Smith from Gordon, no one is too sure), and the fetching Miss Laura Beauchalet (Radcliffe).  Liam has decided to fall madly in love with Laura this summer, but Laura is undecided.  His extraordinary poet's sensitivity is hampered by not being able to think of anything to say to Laura.  She may be uninterested, or may be just concealing.  When she does allow him, one time, to kiss her, she comments on his technique: "A little firmer, I think, Liam.   A kiss, like a handshake, you know, needs a bit of authority."  Liam puzzles over his possible moves as in a game of chess, counting on the Forsythes' 13-year old daughter Jody for strategic advice.
Also present is Colonel Forsythe's old prep school roommate, Monsignor Leary.  The Monsignor is writing a book to be called, A History of the Future.  On the immediate horizon, he assures the assembled guests, is a return to the great Depression ("How depressing," Marjorie sighs) and general decline of the West.  Don't count on technology, he tells them, to bail out the developed world, don't, in particular, count on the new development of 'tel-o-vision,' which he authoritatively predicts will be nothing more than a flash in the pan.  There are additional 'fogies,' as Marjorie characterizes the members of her own generation: Mr. Collyer who keeps his hearing aid in Marjorie's safe, the terrifying Aunt Grace, and the Colonel's slightly disconnected sister, Scarlet.
Marjorie has invited one summer guest who is neither college age nor fogy, the Broadway actress Gabriella Lake.  "She is almost too beautiful," Liam tells the Colonel over breakfast.  "Beauty needs to be flawed in some way so that . . ."  Well, he's not too sure what, but anyway, Gabriella does seem to be flawed in her most striking lack of flaw.
Jody and the Colonel have put together a collection of letters and artifacts of the late nineteenth century religious charismatic, Jeannie Isobel.  Jeannie, along with her Society of Gideons, her followers and her lovers (and a few enemies) summered at Dark Harbor House through the 1890s.  These former residents float about in the minds of the present company, and generally complicate what otherwise would be — at least if Liam had his way — a perfectly simple little love story.